Fun To Drive On & Off The Road: The 2018 Toyota Tacoma
The Toyota Tacoma is not too big and not too small, it is just right for any kind of adventure with impressive off-road ability, towing capabilities, and standard advanced safety. And the 2018 has a number of changes and updates that make this popular pickup even more impressive.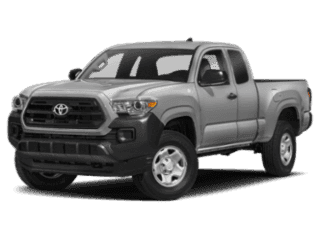 So what is new about the 2018 Toyota Tacoma? The first biggest change to the 2018 Tacoma is that every Tacoma now comes standard with Toyota Safety Sense. Which is an advanced safety packaged of four safety features to monitor, alert, and react to danger on the road. Powering the 2018 Tacoma is either a spirited 159 horsepower 2.7L four-cylinder engine or the 3.5L V6 that produces 278 horsepower. The 3.5L V6 can also tow up to 6,400 lbs. while the 2.7L engine can tow up to 3,500 lbs.
To fully experience everything that the 2018 Toyota Tacoma has to offer make your way down to Walker Toyota today and go for a test drive.