A New Sports Car, with the Quality and Prestige of a Toyota: The 2019 Toyota 86!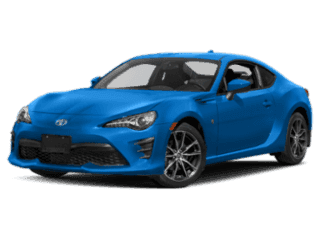 Now that the time has come to upgrade your daily driver, you have a variety of choices with what you can invest in, but you might not be looking for something ordinary. The right car for your needs ought to be something truly extraordinary with lots of speed, excellent handling, and a unique design to help you really stand out from other commuters on the road and reflect the style which you hold dear. What you might be looking for is a sports car, or something similar to it, which is why Toyota makes the new Toyota 86! This four-seat coupe features all of the powertrain, handling, and suspension of a sports car, but with the added bonus of belonging to a reliable brand with plenty of efficiency, safety, and long-term dependability which the Toyota brand is known for. Discover yours today and choose a new Toyota 86 model from our new inventory here at our Miamisburg, OH Toyota dealership!
The Thrills of a Sports Car!
The modern sports car, these days, are typically made for a select few people, but the Toyota 86 brings out some of the best features of a sports car on one street-worthy coupe that many people of many budgets can afford. The Toyota 86 comes standard with a 205-horsepower direct-injection engine as well as a six-speed manual transmission and rear-wheel drive for a quick-witted and highly responsive acceleration allowing you to cruise to excellent speeds in a much shorter amount of time than the average sedan or hatchback model can provide. Aiding in its quick acceleration and excellent handling capabilities is its unibody design, which provides a low center of gravity and drag reduction for an exterior design which is both lightweight and efficient, but also protective and durable for safety. Before you come in to take a test drive, sure to take a look at our available financing and leasing incentives here at Walker Toyota to find out if there is a Toyota loan or lease special which you qualify for!
Come See More Today in Miamisburg, OH!
If the Toyota 86 sounds like just the right type of sporty new coupe for you and your needs, then come check one out here in our new Toyota inventory and test drive one at Walker Toyota! You can schedule a test drive through contacting one of our sales representatives online or by phone, we look forward to meeting with you!